Principal's Message
DPS Visakhapatnam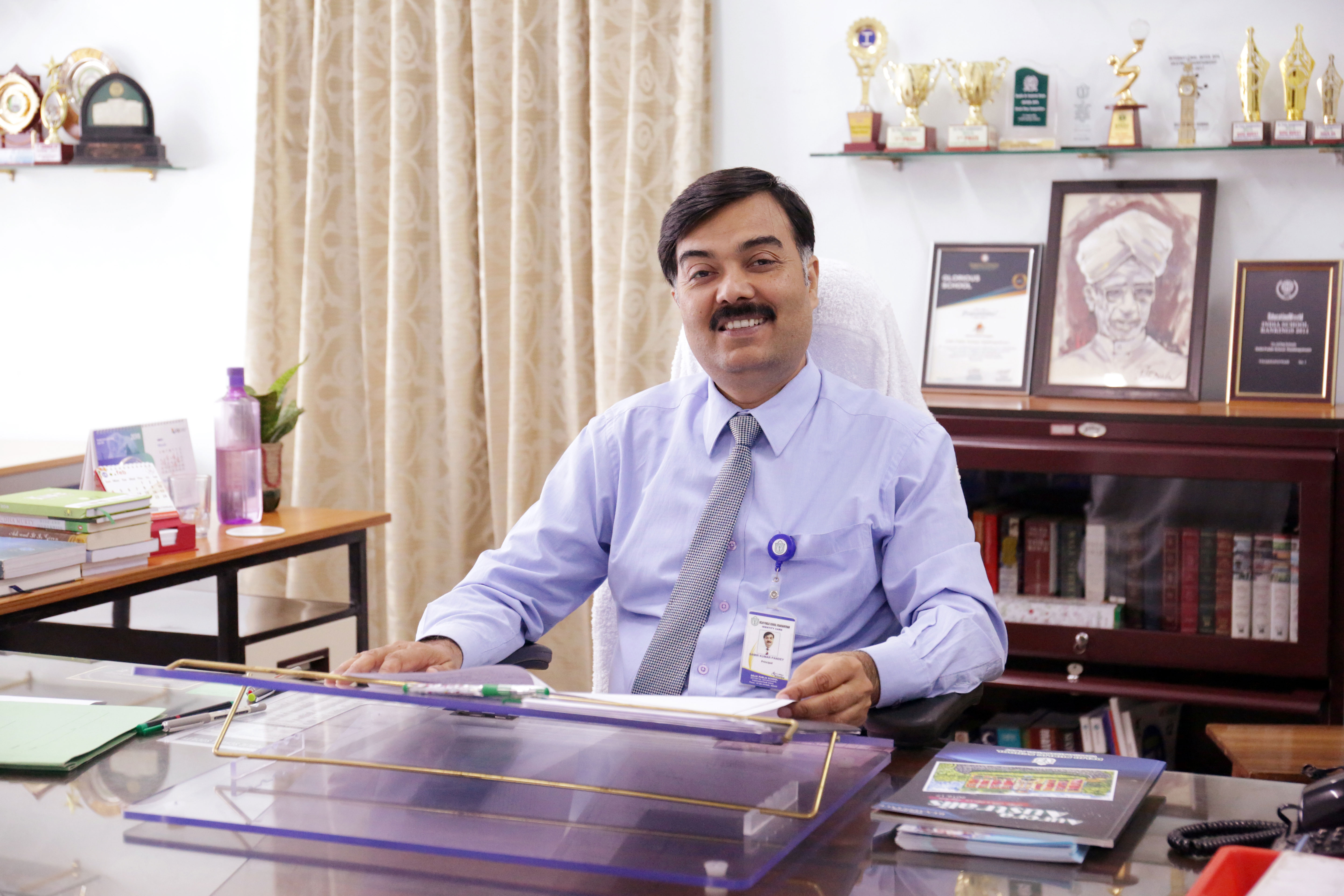 The will to win, the desire to succeed, the urge to reach your full potential...these are the keys that will unlock the door to personal excellence.
Confucius couldn't have summed up better what we at DPS wish for every student that steps into our portals. DPS Visakhapatnam dates back to 1991 when the school was set up in the Steel Township under the aegis of the Delhi Public School Society, New Delhi. From then onwards, the school has grown in strength with the continuous support of Visakhapatnam Steel Plant Management, who readily lend a helping hand for our upkeep and smooth functioning. The DPS Society too has rendered invaluable support with its guidance, teacher training programmes, Inter DPS Competitions etc. The school curriculum provides ample opportunities to go beyond tests and textbooks. Students can foray into numerous activities- be it learning a new language, a new dance form, a new prayer song, a new technique of painting or it could be just witnessing a well orchestrated Morning Assembly- each a new experience, a new joy, all helping to nurture and hone new skills. At DPS, we are ever committed to enable every child to grow to his fullest, which undoubtedly leads to an exhilarating sense of achievement. Added to this, is the spirit of camaraderie and bonhomie fostered through Inter -House competitions and sports activities.
A well stocked library that is replenished periodically is the DPS way of motivating children to rediscover the pleasure of reading. Books are indeed a 'unique portable magic' that transport you from one world to another and thereby open a whole new realm of 'Light and Wisdom'.
'Children are our priority, change is the reality, collaboration is our strategy.' Technology and automation have been incorporated in the school system, ensuring faster and more convenient way of interaction with our stakeholders. Digital classrooms have been introduced to equip teachers and students with 21st century skills, necessary for all to be lifelong learners. Thus, DPS re-affirms that we need to be adaptive and accommodating in this changing world. It is only a collaborative effort of teachers and parents that can lay out the right path, where students are prepared to face all challenges of the world.
S K Pandey